Covid x Literacy
A presentation and Q&A on the multiliterate nature of COVID and how it can be used to awaken literacy into the future.
COVID has turned literacy on its head- as in a revolution. It has unshackled literacy. The classroom is now a hybrid, more dextrous and flexible place.
The primary physical space has been moved to a physical and cyberspace – these are genuinely complementary to each other.
These two spaces are infinitely larger than each space by itself.
This is an information universe, and COVID in its nature, has unshackled multiliteracy and has advocated differentiation.
COVID challenges the idea of the teacher as the sole transmitter of knowledge and gives rise to individualising, personalising, and customising learning, leading to a required transformation of teacher practice.
Literacy is not just about learning grammar and the boundary has been challenged between what the learner knows and how they show what they know.
Want to know more?
Join Rebecca Starling and Malcolm Robinson online, for a presentation and Q&A on the 24th of February 7pm-8pm.
Paying subscribers to bower(knowledge) can access the presentation and forum at no extra cost or $29 for non-subscribers.
Email info@bowerplace.com.au or call (08) 8221 6066 to book.
To subscribe to bower(knowledge) click here
Streaming log in details will be sent prior to the presentation.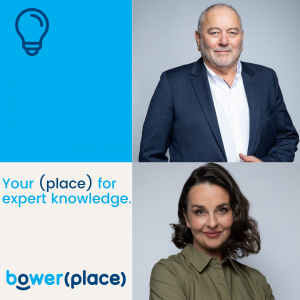 Rebecca Starling has worked as an educator for the last 25 years in the field of Performing Arts, and Early Years, Primary and Secondary classroom teaching. Her qualifications include a Bachelor of Arts (Music Performance), Graduate Diploma in Education, Graduate Diploma in Family Therapy and Systemic Practice and Graduate Certificate in Special Education, (Autism).  She believes true learning begins with a relationship between the knower and the known, and the search for enduring understandings. Central to her conviction are the questions "who is this person in our world?" and "who will they become because of the experience we share?" Rebecca was a finalist at the SA World Teachers Awards for Leading Education Forward Award, recognised for her work in reclaiming pedagogy, establishing culture, and empowering all learners.  Rebecca also specialises in International Baccalaureate Curriculum.
Bower Place Director, Malcolm Robinson is a qualified Social Worker, Family Therapist and Mediator. He has over forty-five years clinical, therapeutic, and teaching and management experience across the mental health, welfare, education, disability, and justice systems.